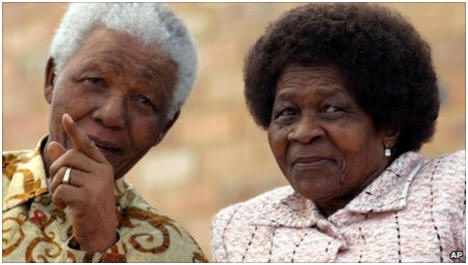 ˇ@
On the 18th of July 2018, South Africa was celebrating the centenary birthday of the first democratically elected President of South Africa.
ˇ@
Madiba as famously known ,was a humanist who was not only one of the former struggle heroes that fought for the freedom of all South Africans, but was regarded by the international community as a world leader who advocated for unity and tolerance, among many other commendable commitments that he was well known for. As we celebrate what would have been the former presidentˇ¦s 100th birthday, we remember his work through the theme: ˇ§Be The Legacyˇ¨.
ˇ@
Whereas on this day in history , 9th August South Africa commemorates the historic and heroic 1956 Womenˇ¦s March under the theme: ˇ§100 Years of Albertina Sisulu, Woman of Fortitude: Women United in Moving South Africa Forwardˇ¨.
ˇ@
Meaning 2018, we celebrate the two iconic man and woman who in their selfless lives spent in fighting for the freedom, democracy, justice and equality of the entire human race in South Africa, for creation of a non-racist, non-sexist democratic nation, united in its diversity.

They fought for the creation of a great nation which was hailed by one of its iconic Nobel Peace Laureates, Archbishop Desmond Mpilo Tutu, as the Rainbow of God.

As we know that rainbow symbolises peace and reconciliation. They spent their selfless lives for common good of humanity. They led the process of building a united and democratic South Africa which was finally ˇ§able to take its rightful place as sovereign state in the family of nationsˇ¨ as stated in the preamble of our glorious constitution. For our today, they gave their yesterday. They left us with a clear legacy to be proud of. A clear legacy to proud members of the human race who most of lived during their life time and Madiba even walked in this land,Taiwan.
So,letˇ¦s proudly ˇ§ Be The Lagacyˇ¨ and embrace his words of wisdom.
ˇ@