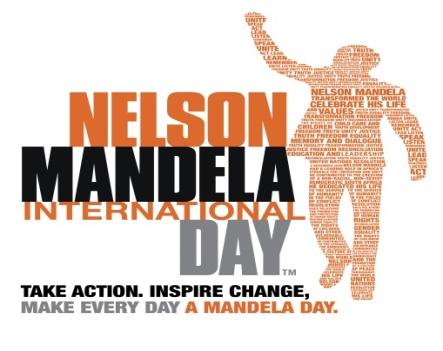 LIAISON OFFICE OF SOUTH AFRICA
Tzu Chi Foundation was established in 1966 by Venerable Dharma Master Cheng Yen on the poor east coast of Taiwan. Over the years, the foundation has been contributing to better social and community services, medical care, education and humanism in Taiwan and around the world. From the first 30 members, housewives who saved two cents from their grocery money each day to help the poor, the foundation has volunteers in 50 countries, with 502 offices worldwide.

Tzu Chi's missions focus on giving material aid to the needy and inspiring love and humanity to both givers and receivers. In addition to charity, the foundation dedicates itself in the fields of medicine, education, environmental protection, international relief work and the establishment a marrow donor registry. It also promotes humanistic values and community volunteerism.
The Liaison Office of South Africa will host its centenary celebration of Nelson Mandela at the Tzu Chi Foundation based in Neihu district in Taipei. The Mission will mark this auspicious event of Nelson Mandela day in conjunction with the Women's Day celebration (9 August). The day marks the anniversary of the great women's march of 1956, where women marched to the Union Buildings to protest against the carrying of pass books. Nelson Mandela was also an advocate of human rights especially equal rights and empowerment to women and youth.
The details of the event are as follows:
Date: 9 August 2018
Venue: Tzu-Chi Neihu Environmental Protection Education
Center, No.168 Section 5, Zheng-Gong Rd. Taipei City
內湖區成功路五段168號
Time: 08h30 – 12h30
We would therefore request volunteers on the day to come and help at
the centre by spending 67minutes of your time or more in order to
inspire change. We would also appreciate donations in kinds or
otherwise towards the sustaining the organisation's mandate so that
their work can progress to greater heights. If anyone is interested to
volunteer or donate please contact Ms Sibongile Mabasa at
mabasam@dirco.gov.za and Ms Cissy Chiu chiuc@dirco.gov.za .