Liaison Office of South Africa together with Harmony Home Foundation (TWHHF) will co-host the International Mandela Day
November 2009 - in recognition of the former South African President's contribution to the promotion of social justice, human rights and culture of peace and freedom, UN General Assembly declared 18 July "Nelson Mandela International Day".
We humbly request your support to come join us and spend 67 minutes of your time entertaining and feeding children. We further request any kind donations in a form of clothes, toys, toiletries and etc. Volunteers are also welcomed on the day to help us play and feed the children. Looking forward to your participation.
Donations can be dropped off at the Liaison Office of South Africa; suite 1305, no. 205 Dunhua North Road, Taipei.
For more information, please contact Ms Cissy Chiu chiuc@dirco.gov.za or Tel: 02 27152295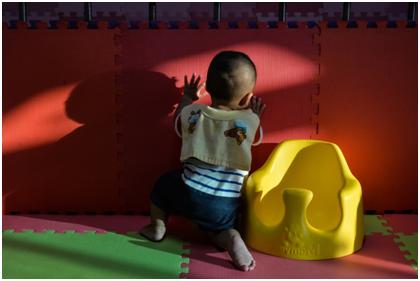 Details of the event are as follows:
Date : Friday, 26 July 2019
Time : 10h00
Venue : Da-Jia Riverside Park
Address : No.5, Bin-Jiang Street, Zhongshan District Taipei
Contact : 0966-656145
--------------------------------------------------------------------------------------------------------------------
南非聯絡辦事處與台灣關愛基金會共同舉辦「國際曼德拉日」活動
為紀念南非前總統尼爾森•曼德拉對社會正義、人權和自由民主的貢獻,聯合國於 2009年 11月明訂每年的7月18日 (曼德拉的生日) 為國際曼德拉日。
南非聯絡辦事處與台灣關愛基金會誠摯邀請您在今年的7月18日當天,貢獻您寶貴的 67分鐘,和我們一起關懷照顧基金會裡弱勢族群的兒童。我們希望各界贊助或捐贈衣物、玩具和盥洗用具等,來支援關愛基金會兒童的日常所需;更歡迎志工加入我們的行列,和小孩一起唱遊互動、幫助餵食。 衷心期待您的參與。
如有贊助捐贈,請攜帶捐贈物資至南非聯絡辦事處:台北市敦化北路205號13樓1301室。
有關本次活動的詳細資訊,請洽南非聯絡辦事處邱小姐 :
chiuc@dirco.gov.za / Tel: 02 27152295
活動日期 : 2019年 7月26日 (五)
時間 : 上午十點開始
地點 : 台北市大佳河濱公園
地址 : 臺北市中山區濱江街 5號
聯絡
電話
: 0966-656145
--------------------------------------------------------------------------------------------------------------------
Harmony Home Foundation Taiwan (TWHHF)