ˇ@
Compatriots
Friends
Ladies and gentlemen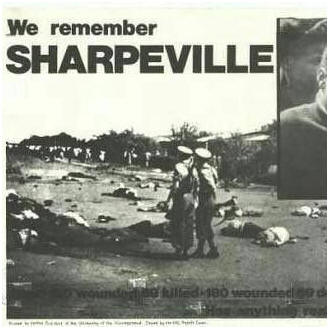 ˇ@
Republic of South Africa as a constitutional democracy has one of the best constitutions in the world. The Constitution is the supreme law of the land, and therefore the law of laws, which safeguards our hard-won democracy and its institutions. The preamble of this most celebrated constitution says;
ˇ@
ˇ§We the people of South Africa
Recognise the injustices of our past;
Honour those who suffered for justice and freedom in our land;
Respect those who have worked to build and develop our country; and
Believe that South Africa belongs to all who live in it, united in our diversity.
We, therefore, through our freely elected representatives, adopt this Constitution as the supreme law of the Republic so as to ˇV
Heal the divisions of the past and establish a society based on democratic values, social justice and fundamental human rights;
Lay the foundations for a democratic and open society in which government is based on the will of the people and every citizen is equally protected by law;
Improve the quality of life of all citizens and free the potential of each person; and
Build a united and democratic South Africa able to take its rightful place as a sovereign state in the family of nations.ˇ¨
ˇ@
It is within this spirit that the 21st of March was declared as Human Rights Day to honour those who fought for our liberation and to celebrate the many rights guaranteed under our Constitution that we continue to enjoy today. This year, South Africa commemorates this Human Rights Month (March) under the theme: ˇ§The Year of Nelson Rolihlahla Mandela: Promoting and Deeping a Human Rights Culture across societyˇ¨. The theme is in line with the celebration of the centenary of former President Nelson Rholihlahla Mandela. Madiba advocated for human rights for all and believed that "To deny people their human rights is to challenge their very humanityˇ¨.
ˇ@
Nelson Mandela, a global icon, freedom fighter and passionate advocate for human rights, advocated for womenˇ¦s empowerment and gender equality as well as the rights of the child, in line with United Nations Convention on the Rights of the child, and now enshrined in our constitution under Section 28.
ˇ@
Madiba believed that no nation or society could claim to build a brighter future if it does not take care of its children, who are its future.
ˇ@
We all remember his words of wisdom when he said;

ˇ§ Our children are the rock on which our future is built, our greatest assets as a nation. They will be leaders of our country, the creators of our national wealth, those who care for and protect our people.ˇ¨
ˇ@
He went further to say;
ˇ§ There can be no keener revelation of a societyˇ¦s soul than the way in which it treats its children. ˇ§
ˇ@
Therefore, this year, South Africa cannot fully commemorate Human Rights month without celebrating this greatest global icon and human rights champion. The South African government has, therefore, embarked on a year-long program to celebrate the life and legacy of this global giant. These programs are both domestic and international in their dimensions. This month as we commemorate Human Rights events, it is the legacy of Nelson Mandela which should be remembered and embodied, in his fierce dedication towards the fight against racism and racial discrimination towards unity, tolerance and social cohesion within and among nations.
ˇ@
As we celebrate the centenary of the father of our nation, who led the building of non-racial, non-sexist democratic South Africa, which is united in its diversity, we would like to share this greatest legacy with the world, as the principle of Ubuntu taught us that we should wish for others, what we wish for South Africa.
ˇ@
The world community, particularly children and youth, need to be taught that racism is a vice and not a value. The repugnance of racism should not stand in our way towards the building of inclusive societies as contemplated in the agenda 2030 on sustainable development.
ˇ@
As we commemorate the Human Rights month and celebrate Nelson Mandela Centenary, I would like to leave you his words of wisdom when he said, ˇ§It is in your hands to make a better world for all who live in itˇ¨.
ˇ@
I thank you all.
ˇ@
ˇ@
Seraki Matsebe
Head of Mission in Taipei