SAA Invites Travel Agents to Explore the Rainbow Nation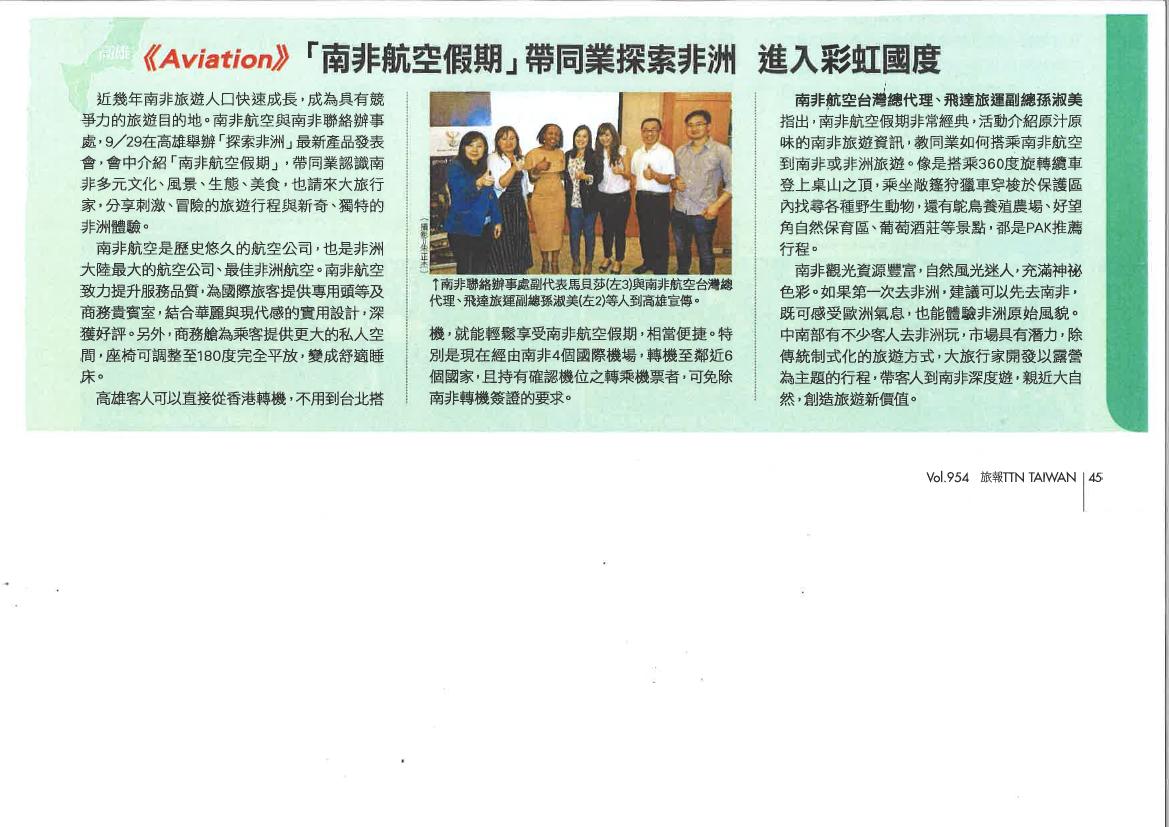 ¡@
South Africa has become one of the most competitive tourist destinations in the world over the past years. In order to promote South African tourism in Kaohsiung, the Liaison Office of South Africa and South African Airways jointly held a South African Tourism Seminar in Kaohsiung on 29 Sep, introducing the diversified cultures, the landscape, and the unique cuisine of South Africa to local travel agents. During the seminar, members of the Drifters were invited to share their experiences of travelling to South Africa, adventures full of excitement and wonders.
South African Airways is not only a company of long history, but also the biggest and the best airline company in the entire Africa. SAA provides VIP lounges for first-class and business-class passengers. The seats in the business class section can be reclined to a 180¡Cposition for complete relaxation.
Those who are planning to depart from Kaohsiung may take a flight to Hong Kong for a connecting flight to South Africa provided by SAA daily. Travellers transiting through the four international airports in South Africa to the neighbor countries are exempted for a South African transit visa.
The South African Holiday Tour offers the tourists the most unforgettable travelling experience in a lifetime, such as a ride on the revolving aerial cable car up the peak of the Table Mountain, a safari tour in wildlife parks, a visit to the ostrich farm and wine chateaux.
South Africa has abundant tourism resources, according to Ms. Sun Su-Mei, GM of Federal Transport, which is the GSA of SAA in Taiwan. Sun suggested that those who wish to travel to Africa should visit South Africa in the first place. South Africa not only has the traces of European culture, but also boasts the magnificent landscape and diversified cultures of Africa. The Drifters has come up with the design of camping tour in South Africa, inviting tourists to take a closer look at the beauty of South African landscape.