Travel Agents in Taichung Join SAA to Explore South Africa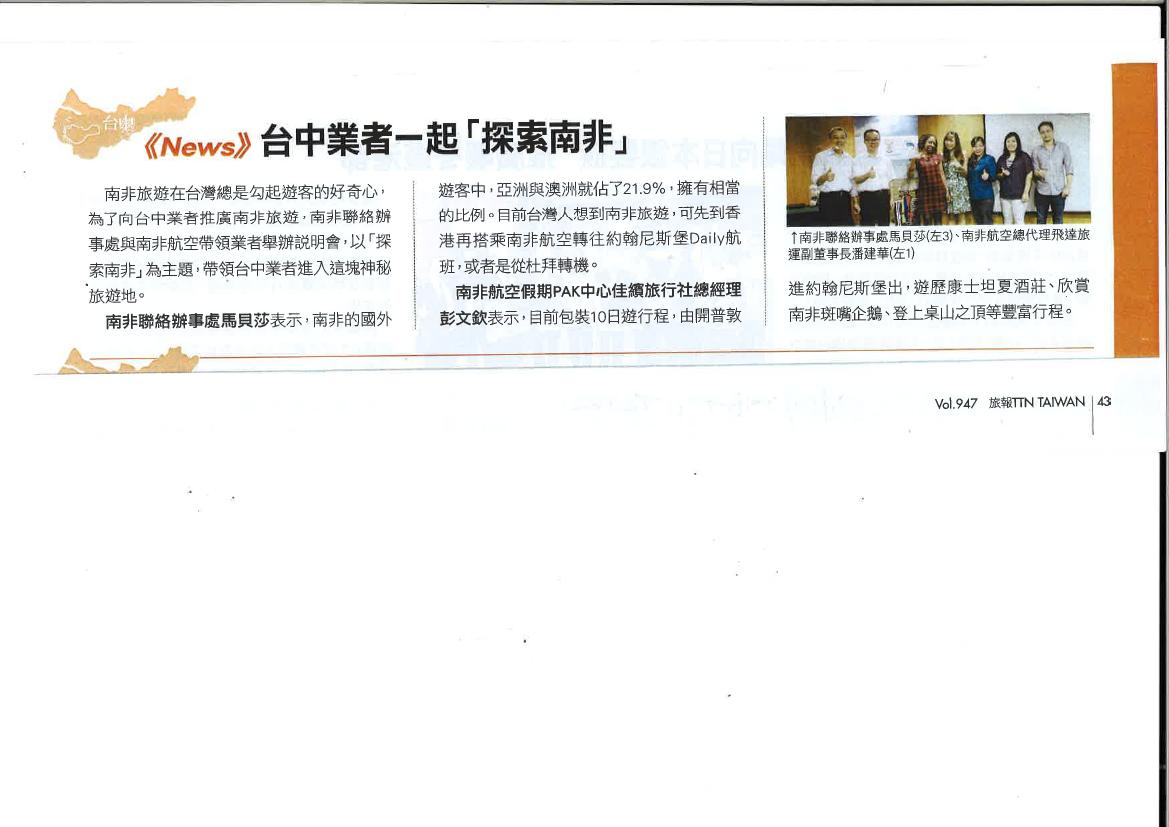 South Africa always arouses the curiosity of Taiwanese tourists. In order to promote South African tourism in Taichung, the Liaison Office of South Africa and South African Airways jointly held a South African Tourism Seminar in Taichung on 30 Sep, inviting the local travel agents to explore the abundant tourism resources of South Africa.
Tourists from Asia and Australia accounted for 21.9% of all the foreign tourists visiting South Africa, according to Ms Mabasa, Deputy Representative of the Liaison Office of South Africa. Those who wish to travel to South Africa may choose to fly to either Hong Kong or Dubai and then take a daily South African Airways flight to Johannesburg.
Mr. Wen-Chin Peng, GM of Jia-Bin Travel Agency promoting South African Holiday Tour, said that the 10-day package tour that starts at Cape Town and ends at Johannesburg covers such scenic spots as the Constantia Wine Route, the African Penguin Conservation and the Table Mountain tour.